Prison Yoga + Meditation
Web Design + Development
FEBRUARY 2022
Prison Yoga + Meditation
(PY+M) is a Los Angeles Based non-profit organization on a mission to promote peace to prisoners by bringing them trauma-informed yoga and meditations. I rebranded their website as a volunteer to give back to the community.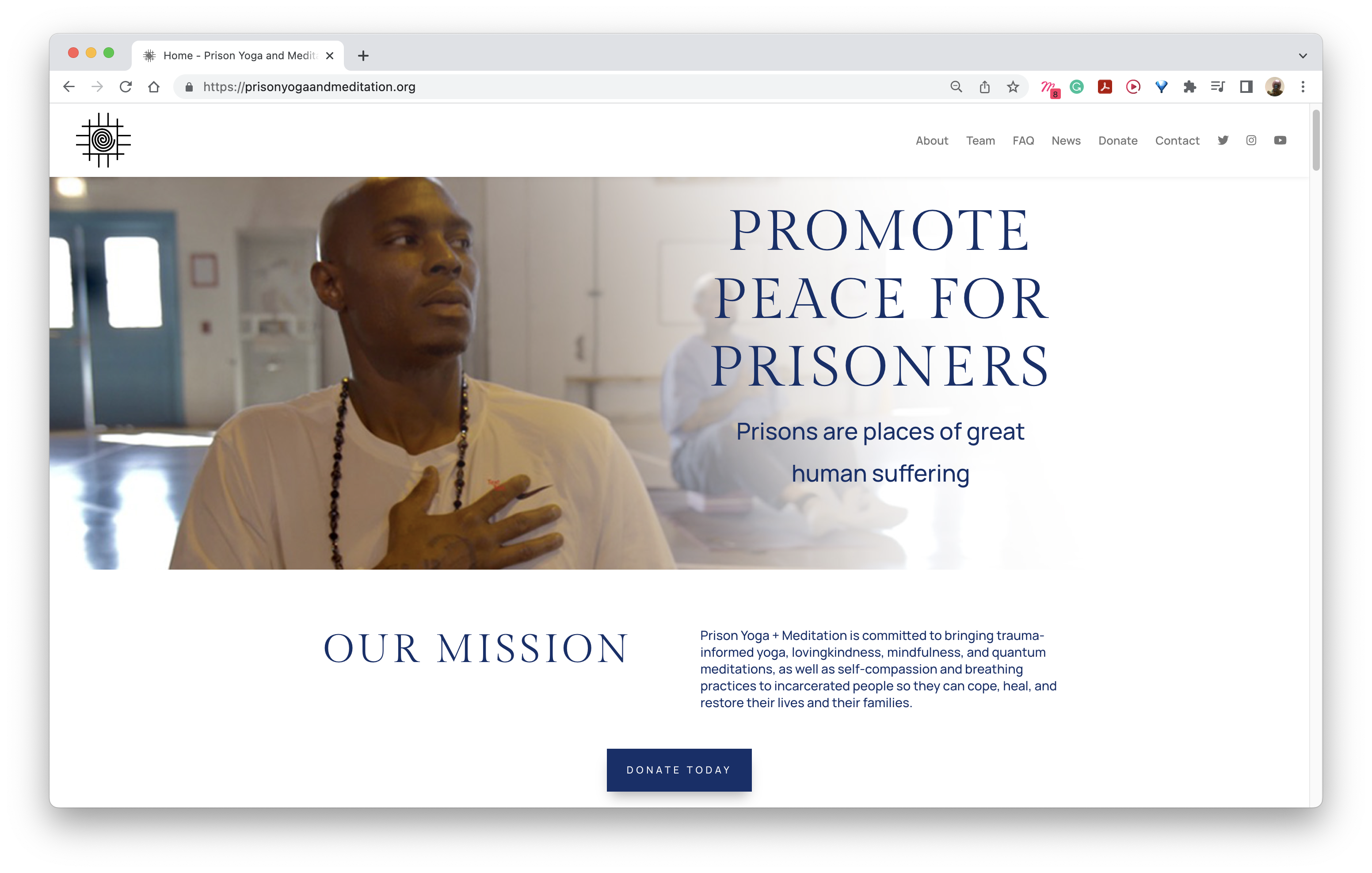 The initial impressions of PY+M's was very heavy and dark, as if it were really trying to embody the weight of the word "suffering" through the site.

I took a different approach by introducing a visual language that induced feelings of healing, peace, and compassion.
With the website re-design, I ensured the users were able to smoothly navigate through the site, feel comfortable and at ease while browsing, and know exactly where to go for whatever actions they wanted to take.
This website re-design was a part of PY+M's goal to raise $4k. Along with the website, I also designed post cards that matched the websites' theme to be passed around the Greater LA area.